An honest roofing company in Shepley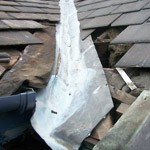 Picking a company that is both trustworthy and can handle your specific requirements is always important, but it can be difficult to make the right choice for your property. Horror stories about incompetent tradesmen can rightly cause concern when it's time to look for a roofer to work on your home.
But the proof of our ability to fulfil all of your expectations can be found in our years of helping with homes across the Shepley area. The solid reputation for honesty and reliability that we have built, as well as having the experience to remedy any problem or need that you might have, gives you every reason work with us.
Roofers with a full range of services
Whether you need to replace or install a whole new roof, need help to deal with leaking gutters, or simply have to fix broken tiles or slates, we have the knowledge and the means to help. We offer options such as:
Roof repairs
Guttering installations
UPVC roofline
Chimney repairs
Built up felt roofing
Slating, tiling
All flat roofing types
No obligation estimates
Always putting the customer first
Ensuring peace of mind when it comes to our customers is absolutely crucial. We strive to make this a reality by ensuring that all work comes not only absolutely guaranteed, but also with a free estimate on any project you might desire us to carry out.
For installing fascias and soffits, putting in whole new roofs, coping with damaged guttering or tiles or any other number of tasks, get in touch with us today on 01484 899180.