Huddersfield covered for chimney repairs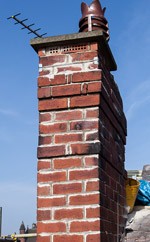 Your chimney is as vital as any other part of your roof, and any damage it sustains can spell disaster for your home or property. Keeping it maintained, not only to keep it functioning correctly but to preserve it and keep it from crumbling away, is crucial.
Smoke and hot soot can wreak havoc on chimneys, but rain and strong winds can cause just as much external damage. If you're worried about your roof after a major storm, or it's been a long time since the last inspection was carried out, it may be time to call in the professional.
Helping with your chimney
We can help with any problem or emergency when it comes to your chimney, from fixing flashing or repointing brickwork, to even fitting a new cowl. In addition, choose us to work on your home for reasons such as:
All work comes with clearly explained estimates
Satisfaction comes fully guaranteed
Each and every member of the team is fully reliable & trustworthy
Choose a team with years of experience in chimney work
Call us today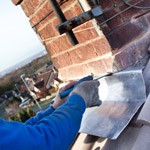 Your confidence and peace of mind is what matters most; whatever the size of the job you might have for us, we're ready to provide a quote and can quickly get to work on your property.
If you want to know more why not get in touch today on 01484 899180.