Flat roofing in Huddersfield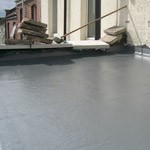 If you need help with repairing, installing or replacing a flat roof, it's important to choose a quality roofer to get the best possible results for your home. We are a local company who come to you with years of experience across the area. Call us and we'll be happy to discuss any problems or ideas you might have.
Why a flat roof?
Compared to the alternative option, a pitched roof, a flat roof has a number of advantages;
They're significantly cheaper in price than a pitched roof would be
Flat roofs are available in an array of colourful finishes and materials
You'll find that they're strong enough to be used as a patio
If done right, a flat roof can be very long lasting indeed
Of course, a flat roof is a great option to consider if you're building an extension, wanting to re-roof your garage or want to replace a roof on a commercial building.
Helping with flat roofs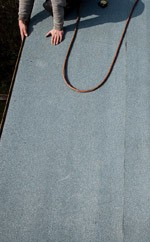 We can offer help and services for all types of flat roofs, whether they be made of built up felt, rubber or fibreglass. When considering a new installation, replacing an already existing roof or carrying out repairs or maintenance, we are more than able to provide a wide range of services, as well as free quotations on all work.
If you'd like to know more about our flat roofing services, why not pick up the phone and get in touch today on 01484 899180.